Sleek, intuitive, fast.
RoboVoucher is the easy to use online voucher sales system which seamlessly integrates into your existing website. RoboVoucher is web based and entirely self service so you are always in complete control of your vouchers.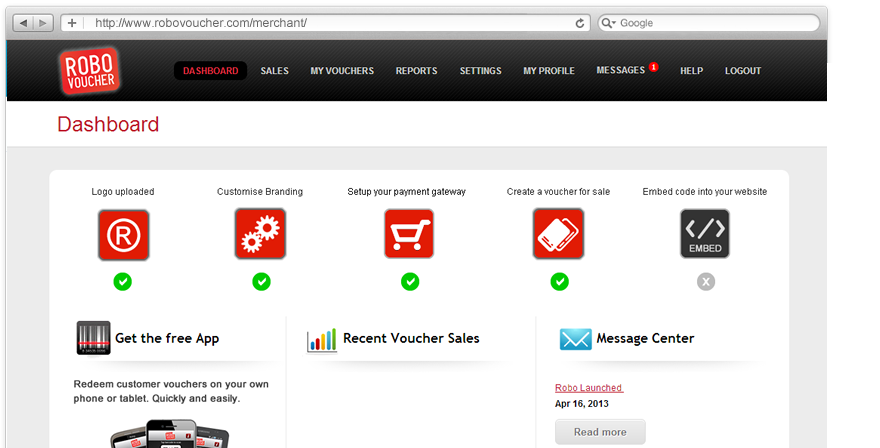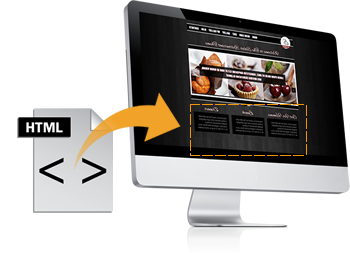 Simply place a small snippet of code on your website
All it takes is a small snippet of HTML that you paste in the source code for your existing website.
If you get stuck we're always happy to help
Visitor comes to your site and proceeds to buy a voucher
You simply need to setup a merchant account with one of our pre-integrated payment gateways to start accepting credit cards with RoboVoucher.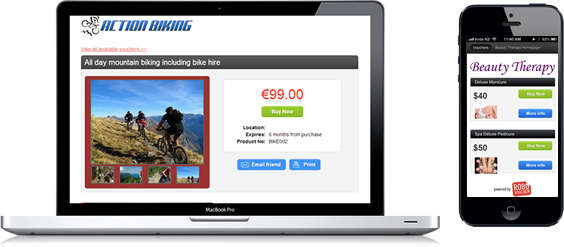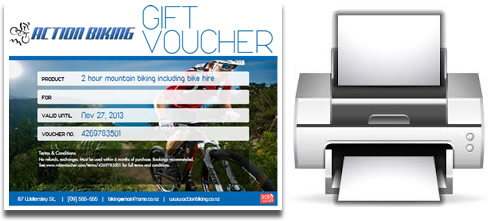 Printable voucher created
The customer can immediately print their voucher off, our system also emails a copy of their vouchers in PDF format.
A better way to do business with your customers
Not only have you made a sale but you have the ability to build a lifetime relationship with your customer.